5 Reasons the COOAU-SPC03 Action Camera is the best for Beginners
Our purpose is here to help you to capture all your excellent outdoor adventures without the need to stretch your budget, as well as ensuring the quality of the footage.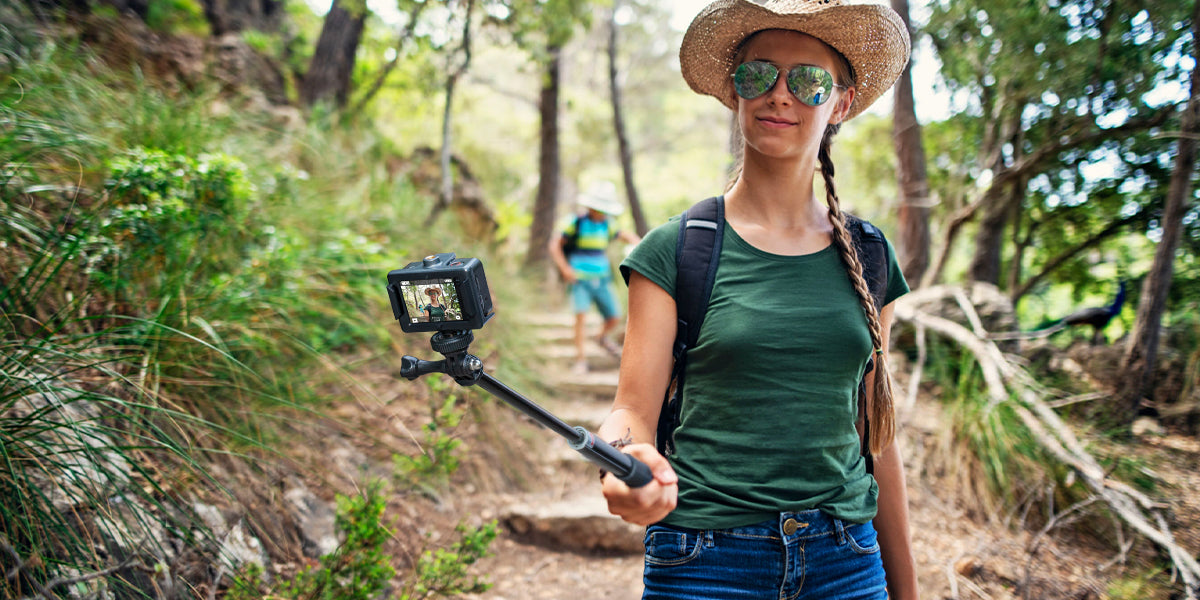 Best budget action cams: What features should I look for?
Action cameras have grown massive popularity among photography enthusiasts, not only you can see them on outdoor adventures, but find them in the kitchens, pets, public places for recording daily life. There is plenty of action cams out there which suit different professional needs, but the single most important thing when buying a beginner action camera is to get one you can easy to use. To choose the best budget action camera for beginners, there are 5 essential features you should keep an eye on. 
 1. Affordable price
As a beginner, there is no need to warrant a high expense on an action cam if you are not using it for professional photography. COOAU SPC03 action camera provides the best deals in the price range of $50-$100 which is an affordable price range for most people. It impresses people with offering great value for money but assembled with some top-of-range features of the expert action cam. Which includes 4K 60FPS video quality, build-in camera stabilization, wide shooting angle, multiple functions, etc. Besides, a variety of free compatible accessories come up with the camera itself.
 2. High video quality
Except for price concerns, video quality should be the most important thing before buying an action camera. If you are considering purchase an action camera, you shouldn't look for any cameras that shoot any lower than 1080P 60fps. COOAU SPC03 provides resolution, which assists in capturing clear images and crisp sound. Not only that, it saves the breathtaking moment with richer details as well. COOAU SPC03 offers high-resolution native 4K 60fps video with 20MP stills, built-in wireless connectivity, and a wide-angle lens for a better user experience.
 3. Easy to use 
Imagine you are filming a vlog for your outdoor activities, there are tons of things that you need to pay attention to. A tiny bit of inconvenience can cause big problems while you are moving. People get irritated sometimes when they encounter this type of issue. COOAU SPC03 Action Camera can solve this problem by using the 2-inch sensitive IPS touch screen where it not only brings clearer and brighter image but also offers direct access to controls and settings than other cameras with only buttons to switch different modes. In addition, the remote control enables you to control the helmet camera without having to hold it.
 4. Multiple functions to meet your various needs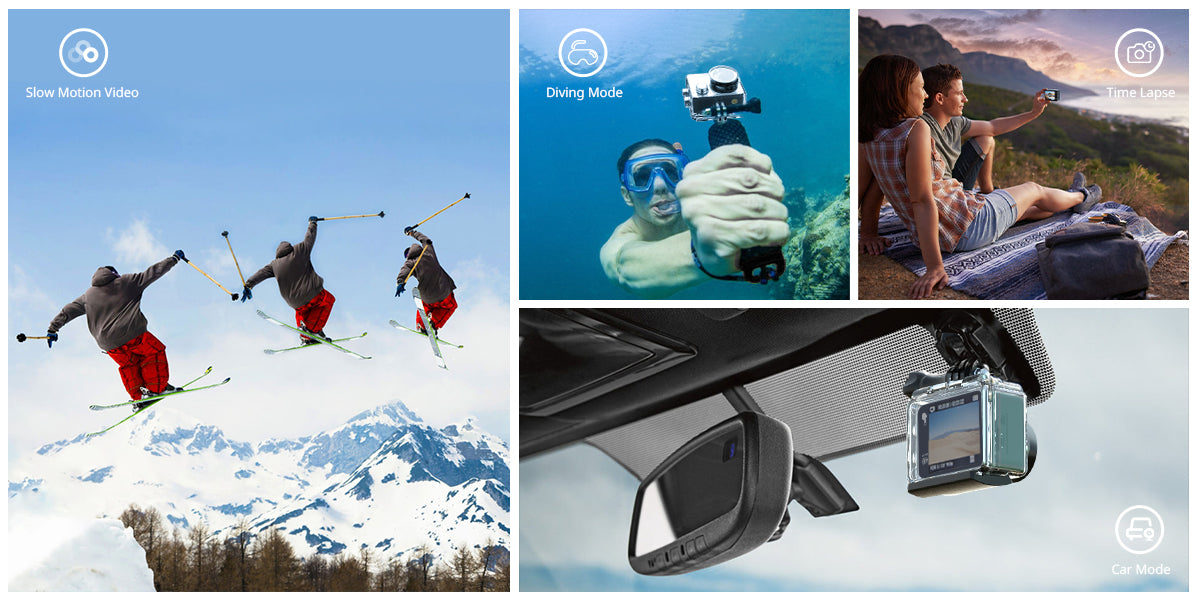 There are 7 photo modes that meet various customers' needs. For instance, COOAU SPC03 offers 40 m waterproof housing with a special diving mode which allows you to enjoy a colorful underwater world instead of videos with just green and blue. Apart from that, it helps to take slow-motion videos along with car mode where people can use this action camera as a dashcam. 
 5. Built-in image stabilization (EIS) 

The footage is electronically stabilized which improves shaky video by shifting the electronic image from frame to frame, as so to counteract the wobble videos. Turning on electronic image stabilization(EIS), you can get shake-free and super smooth videos even during an intensely shaky and fast-moving situation.
If you are an amateur adventurer needing a capable, easy-to-operate action camera, COOAU SPC03 is probably the best budget camera on the list. Choose a COOAU action camera to meet all of your shooting requirements and achieve satisfactory shooting effects.