6 things you need to know before buying a trail camera
Do trail cameras need WiFi?
You only need to turn on the wifi of the hunting camera and download the APP on your mobile phone to connect to the wifi, then you can directly view the pictures or videos on the mobile phone.
How do hunting cameras work?
All trail cameras have a motion sensor function. When the PIR detects motion, it will "wake up" the camera and trigger a series of fast events. At the same time, it can also detect the average change of the thermal landscape in front of the camera. Therefore, if an animal moves in front of the camera, it will be automatically captured and recorded.
How does a game camera work at night?
Almost all trail cameras will be used in dark environments. Therefore, trail cameras have infrared functions. When the motion detection function is triggered at night, it will emit infrared light to capture the image of the motion.
Is scout camera worth buying?
Trail cameras can be used for a variety of things. For example, it is used for hunting lovers, capturing garden "visitors", researchers in the field of animals and plants, children's nature education, animal and plant photography lovers, documentary lovers, wildlife detection, nature protectors, family safety, farm monitoring, etc. Provide you with a variety of uses. Having a hunting camera is enough to meet all the requirements you need to shoot.
Can I use a trap camera for home security?
Yes! It can also be used as a protection for family safety. Although not as good as professional home security cameras, basic motion detection, two-way audio, WIFI connection, real-time viewing, etc can also be used for your home security needs. In addition, you can also place it in the garden to watch your garden "visitors".
How long do wildlife cameras last?
Most trail camera lasts 4-6 months. But it depends on your settings. If you set a short time interval and only use the video mode to record, it will consume a lot of power and last less than 4-6 months even less.
In general, using conventional settings is enough to allow you to put it in the wild for a long time to photograph wild animals and detect the life track of deer.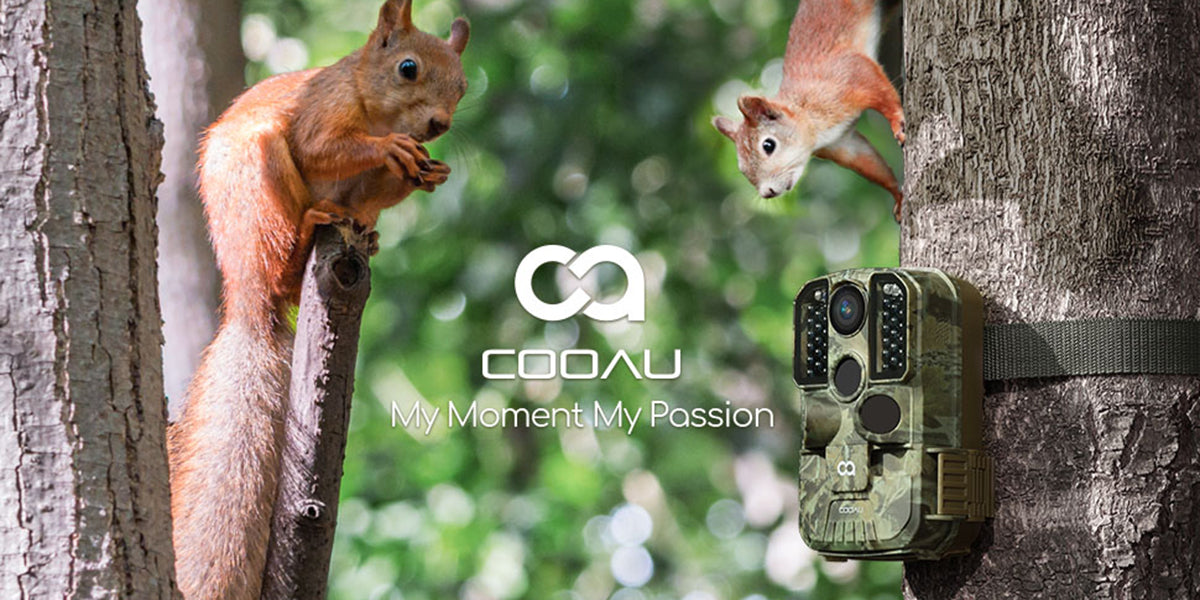 COOAU Trail Camera-New product is coming soon (The best choice of yours):
24MP Picture pixel
1296P Video resolution
Trigger time 0.2 seconds
Fully automatic IR filter
120°wide angle + IP66 Waterproof & Sturdy
WiFi & remote control connection
3 PIR Sensors + 20 Meters Trigger distance
38pcs 940nm infrared flash LEDs (No Glow)
65ft (20m) distance night vision
8*1.5V alkaline AA LR6 battery
Password protection
Class 10 up to 128G SD card
Built-in microphone and speaker
Built-in ambient temperature test function
Trail cameras allow you to watch wildlife without having to spend time in the woods (or on the back porch) waiting for elusive animals to appear. COOAU's upcoming wifi trail camera is the most cost-effective and powerful camera on the market. I believe it will be your perfect gift!
Stay tuned...