Porch IP Camera For Front Door: To Protect Home Entrances
Nowadays, beyond the threat of a broke-in, "porch pirates" are a big problem for home security. According to a survey, nearly a third of Americans have packages stolen from their home, and half say they know someone who has been stolen by a "pirate" on their porch.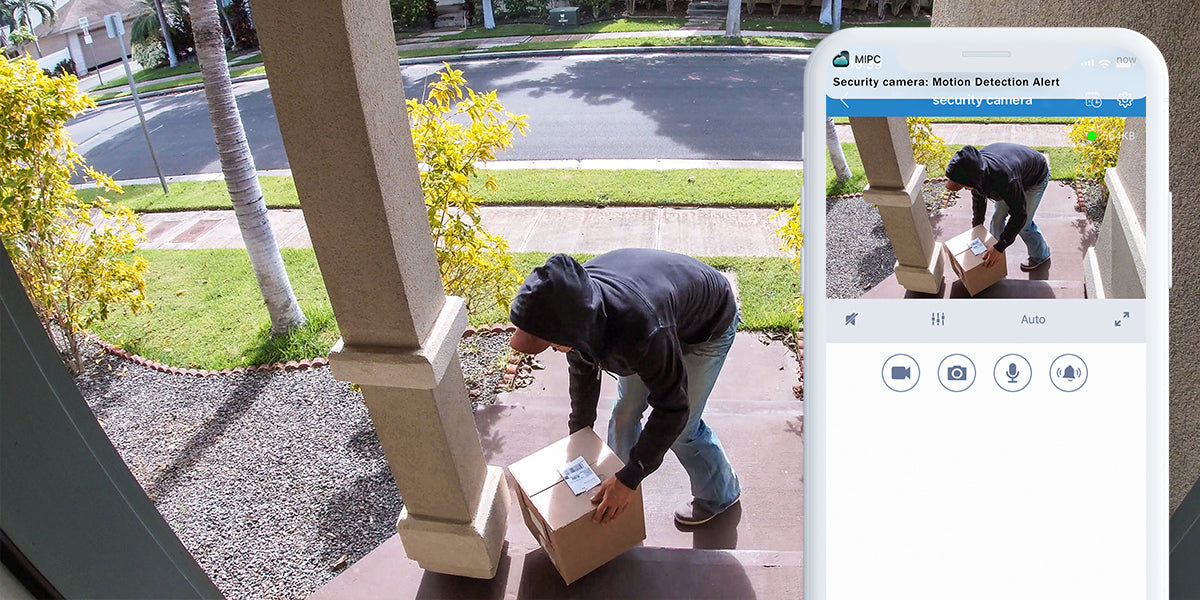 What do you need to consider when buying a porch IP camera?
Protect your house and property better at night
More than 1/3 of burglars choose to break into your house during your sleeping hours. To secure your house from burglaries at night, choose porch security cameras with night vision. Through the infrared light, the night vision function can be automatically activated in the dark. Even in dark environments, clear images will be sent and provide all-weather protection to your home and property.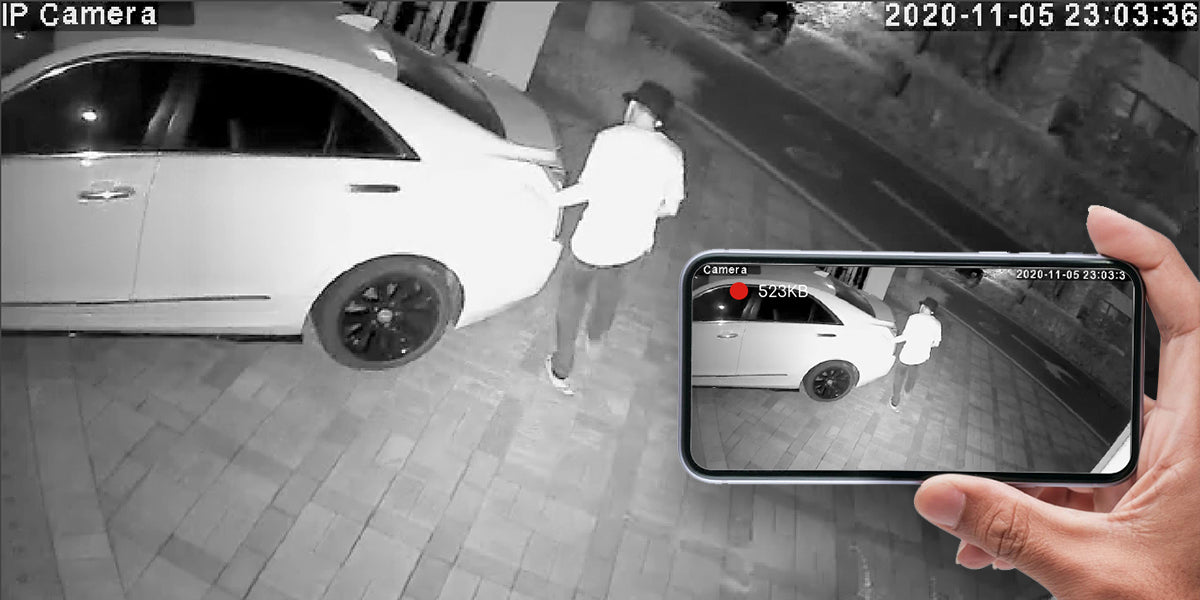 Prevent the invasion of "porch pirates"
Nearly all security cameras are equipped with a motion sensor that will trigger the camera to record video when motion is detected. It can also initiate a push alert to your phone when activity is taking place. By alerting you only when something happens, it saves a lot of time staring at a screen. So you'll know all matters even when you are not there, like the package delivery, break-in, or attempted break-in.
Provide all-weather protection for your home
Even though you may install security cameras on porch under the roof, they are still exposed to the elements to some extent. That means you need a good weatherproof porch camera. Most porch security cameras have an IP66 rating, which means they offer complete protection. No matter it is raining or snowing, it will show the highest and most realistic images and protect your home at any time.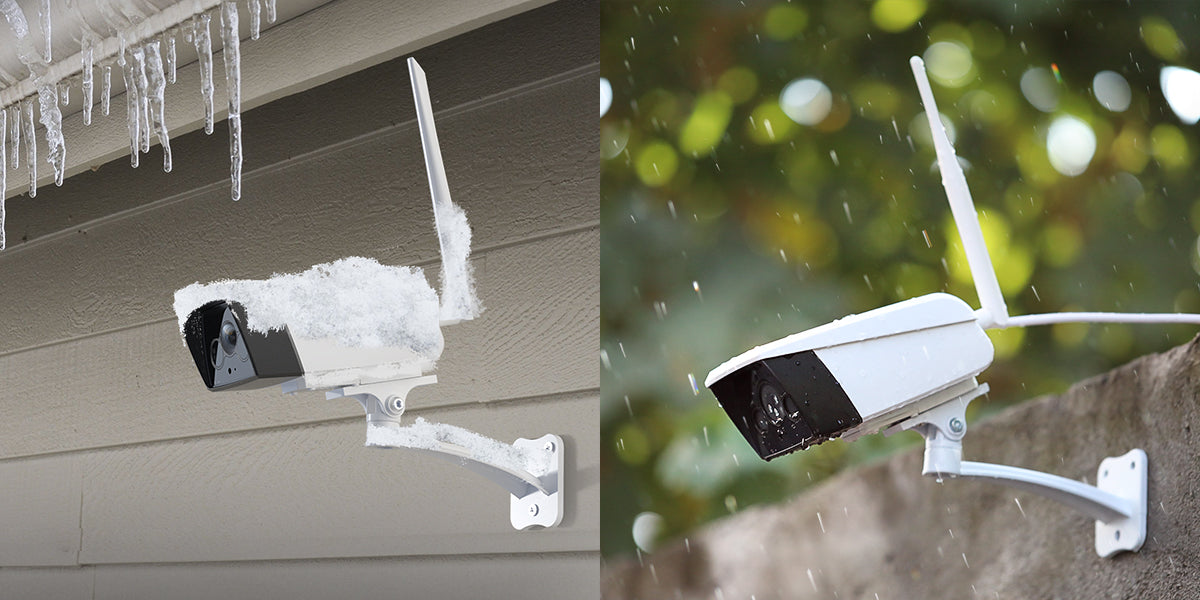 Capture the facial features of the intruder
Image quality is the basic requirement for surveillance cameras. Without outstanding image quality, your camera may not capture the facial features of the intruders. Therefore, you won't be able to identify the burglars even if with the video footage. A camera that captures video at 1080P will offer a basic picture quality, 4MP video offers a fair picture, but 4K(Ultra HD) video offers more detail.
Capture every corner for you
The wider a viewing angle is, the more area a surveillance camera can cover. If you want to monitor your front porch and yard with a surveillance camera, it is best to choose one with a wider angle of view.
COOAU outdoor IP camera for home security:
Product Name

Product Image

Resolution

2MP

4MP

Power Supply

12V power adaptor

Night Vision

Infrared lamps  Up to 65 feet     

Audio

Two-way audio

Viewing Angle

Horizontal: 80°, Vertical: 43°, Diagonal: 90°

Horizontal: 90°, Vertical: 52°, Diagonal: 105°

Smart Home Compatibility

Alexa

Alerts

Mobile phone & app push notifications

Video storage

SD card (Up to 128G) & Cloud storage & Cloud box

APP

iOS & Android & MAC & PC

Weather Resistance

IP66 weatherproof

Operating Temperature

-20°to 55°C (-2°to 131°F)

Price

$44.99

$89.99
FAQs about porch IP cameras:
Can I put the surveillance camera and the porch light together?
If a front porch security camera is placed too close to a bright porch light, it may show white images without any details.
To ensure their night time performance, you'd better place surveillance cameras away from the porch light or bright windows.
Can it be used indoors to care for the elderly, children, or pets?
Outdoor surveillance cameras can also be used indoors and powerful functions make it work well indoors. We have also written a post on surveillance camera for the elderly and for the pets, you may click here to learn more.