Surveillance Cameras For Elderly Monitoring And Safety
The surveillance camera allows you to watch elderly parents and grandparents on the phone or computer at any time, especially if you don't live with them. This prevents them from experiencing safety issues at home alone.
Now, let's have a clear understanding of the elderly monitor.
Why use surveillance cameras for the elderly?
Statistics show that over 80% of elderly people have at least one disease, while 77% have at least two.
Therefore, the safety of the elderly has become a major problem. The following is the situation of different types of elderly that surveillance cameras are used.
Alzheimer's diseases
Heart diseases
Hypertension
Diabetes
Alcoholism
Disabled elderly
Live in a Nursing home
Retired and living alone
How to choose the best surveillance camera?
Facing so many opinions, you may want to know which is the most suitable camera for the elderly?
Here are some major features you should consider:
If you need a video monitor system for elderly in the house or nursing home that allows you to view the seniors, the high-resolution video quality would be the essential feature. It makes you see more details clearly. If possible, dangerous situations can also be clearly recorded and take the video as evidence.
Zoom in or out to get a complete image
Surveillance cameras with digital zoom can let you view more image details from a long-distance or zoom out to get a full look. With the digital zoom, you can still get a clear quality shot. Even your nanny is standing in a corner that is far away from the camera.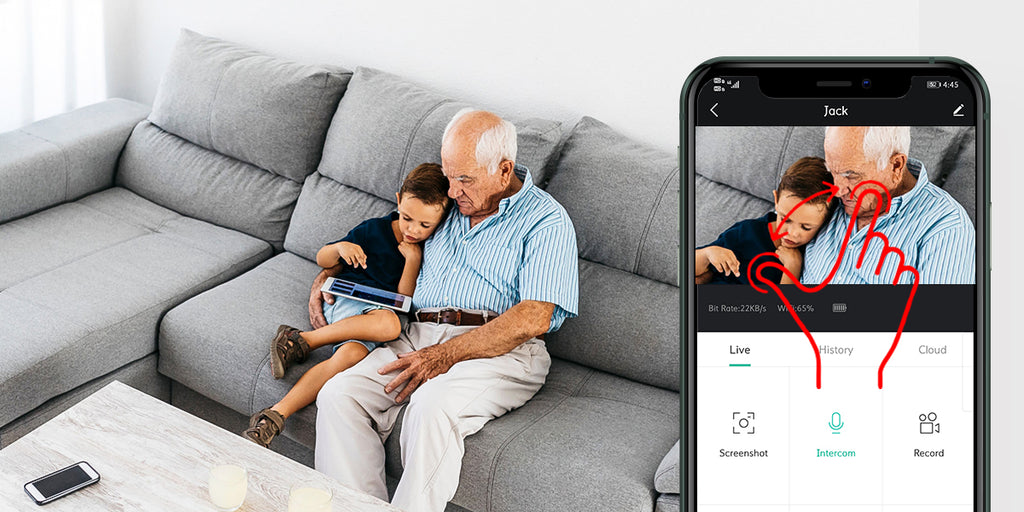 Find out the emergency the first time
The smart detection function keeps you notified whenever an emergency occurs. A real-time alert triggered by sound and motion detection can keep families alerted at midnight just in case any incident happened to the elderly.
Better night care for sick elderly
A good security camera should also work clearly at night. To elderly who are suffering from disease, night care is really important but also the most overlooked. Working along with the motion and sound detection that forwards alert, the night vision gives a brighter and clearer picture to clarify the situation, and calls for help as soon as possible.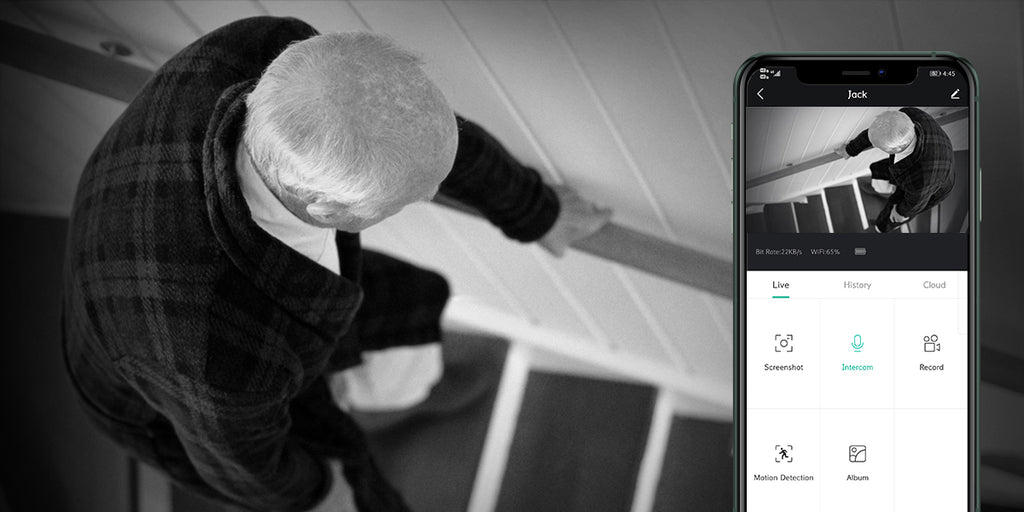 Communicate with parents at any time
Two-way audio can be a major highlight. Due to its two-way talk function, you can speak and listen to your elderly parents or grandparents express your deep concern.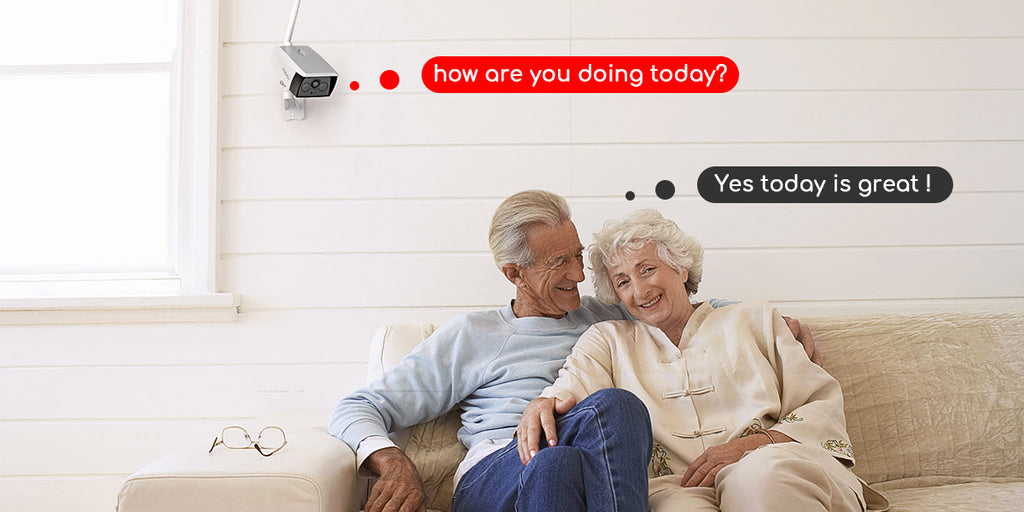 Is it worthwhile to buy a surveillance camera for the elderly?
The surveillance cameras can be flexibly installed everywhere. Such as some common areas in the house: stairways, kitchen, front and back doors, walls, and ceilings.
In addition, the camera is easy to install for the elderly, so don't worry if your parents/grandparents are not professional.
The multi-device sharing makes your family members care for the elderly together. To make sure of seniors' safety.
The monitor camera can not 100% guarantee senior safety, but provides an easier way for elder caring.
Legal issues you need to pay attention
The legality of surveillance camera systems for the elderly in nursing homes or in the house varies from state to state. In general, most states permit a security camera to be set in the house with an "Explicit Agreement". For more specific terms, check the laws of the state where you live, and obtain parental consent before installation.