Van life and outdoor movies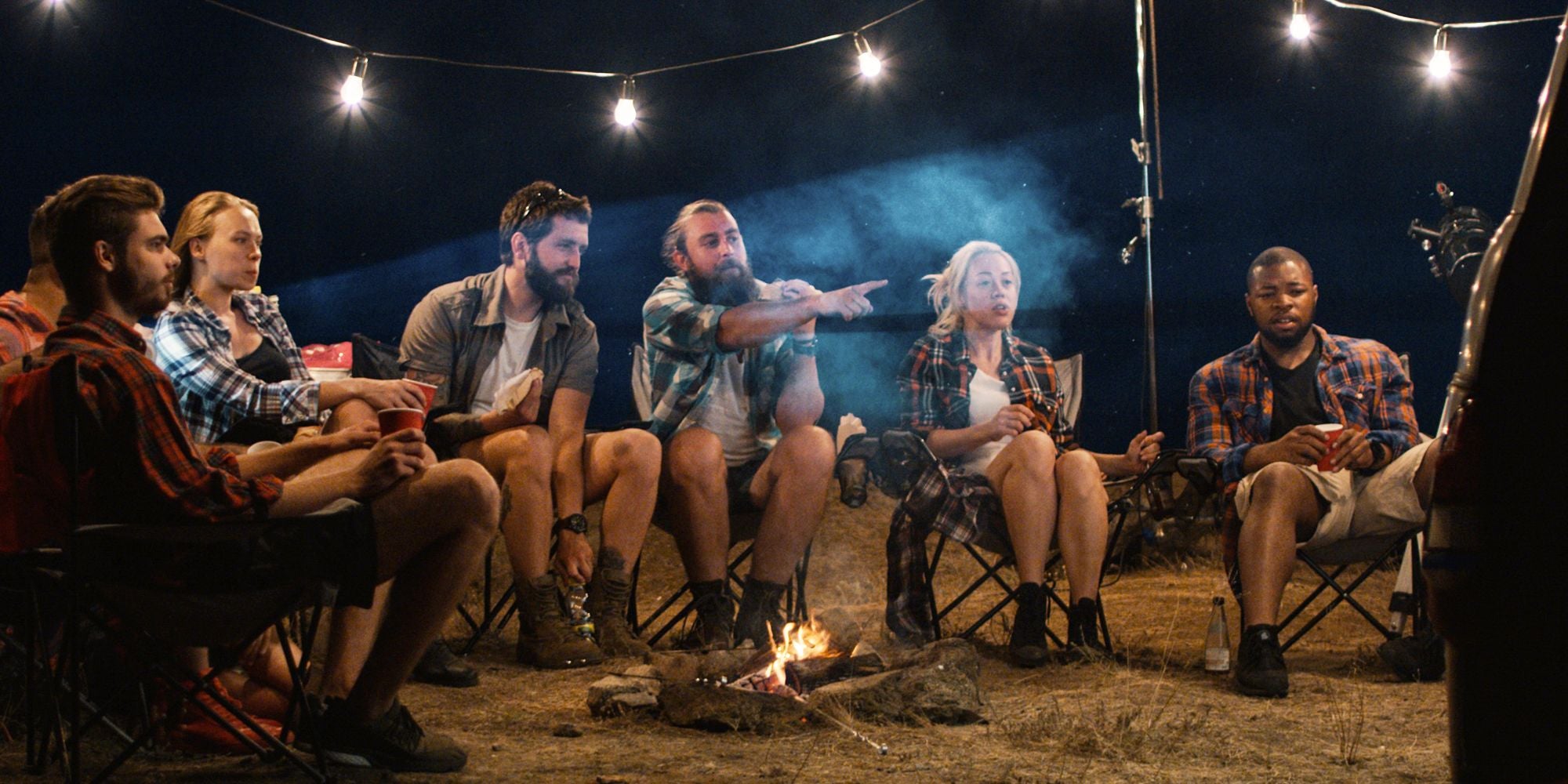 When it comes to van life, what do you think of it?
Get your fond recreational vehicle. A little foggy and mysterious forest to stop by. A full moon. An idyllic lake. Several people.Surrounded by the natural ambience, all the troubles are gone during this healing journey.
What kind of activity is the best during this small trip?
How about having an interesting outdoor movie party?
Firstly, let's discuss the basic preparation work to start a van life.
Rent an RV
One of the most important roles of this lifestyle is the vehicle. How can we get one? Buy one? I don't think so. The price can go from $10,000 to $50,000. If you are just looking for a short happy time, I recommend you rent an RV rather than buying one. There are some RV renting websites, feel free to check some of them to find the information you need:
RVshare.com
guaranty.com/guaranty-rv-rentals
https://www.elmonterv.com/
https://adventuretouring.com/
https://www.campertravelusa.com/
Please don't make the order by the deadline of your plan, because you may not be able to rent your darling van in such a rush time. And the van maybe not the larger the better. If your vehicle is too big, many places are not allowed to be reached due to some local policies. Because it's so big, it has a huge inertial force which may cause rollover and brake failure. Appropriateness and practicality are the most important.
Book a bass
There is a charge for going to places like this and maybe an extra charge for staying overnight. Search these keywords to find your ideal destination:
-RV RESORT
-RV CAMPGROUND
-RV park
Pay attention to check if there is an electricity hookup, water hookup, restroom, and hot shower at your place. As we all know, the noise of generators is very loud and bulky. If you don't want to piss yourself off by it, please find a place with an electricity hookup. Not to mention that you need to use it to connect to the projector. Find the electricity hookup of the base, just plug it in. Convenient and quiet. Don't forget about the source of life: water. The water tank of the RV is not very big, and all domestic water needs to be discharged from the water tank, so there is no need to worry if you have external water. Finally, if possible, it will be more convenient to find a bathroom and shower as much as possible. Although there are toilets and showers in the RV, it is more convenient and comfortable to use the ones in the base. For one thing, the space in the RV is small. Secondly, it takes a long time to boil water, and thirdly, there is no need to always discharge excrement.
Outdoor movies
This is a very popular event in 2021 due to this pandemic. Especially during a road trip, we need some calming and practical way to connect with each other. Watching movies with your beloved ones by the campfire can be so relaxing. It's so convenient that you can just use this van as a screen. Still, some tips about the beamer:
-Brightness
Projector brightness is measured in lumens. A projector with a minimum of 2500 lumens is best when you want to watch a movie outdoors.
-Portability
Don't choose a bulky one.
-Waterproofness
The wild will be much wetter than indoors. Sometimes, it'll come with sudden rain.
Don't forget your folded tripod to hold this little thing. And do remember to download several movies on account of the poor signal in the mountains.

Well, hope this article is helpful to you. Van life and outside movie party are two interesting lifestyles. Merging them is kind of a romantic thing. Do share your precious memories with us. They're worthy of listening.

Best regards,