Which is best for vlogging: Action camera, Compact camera, Smartphone?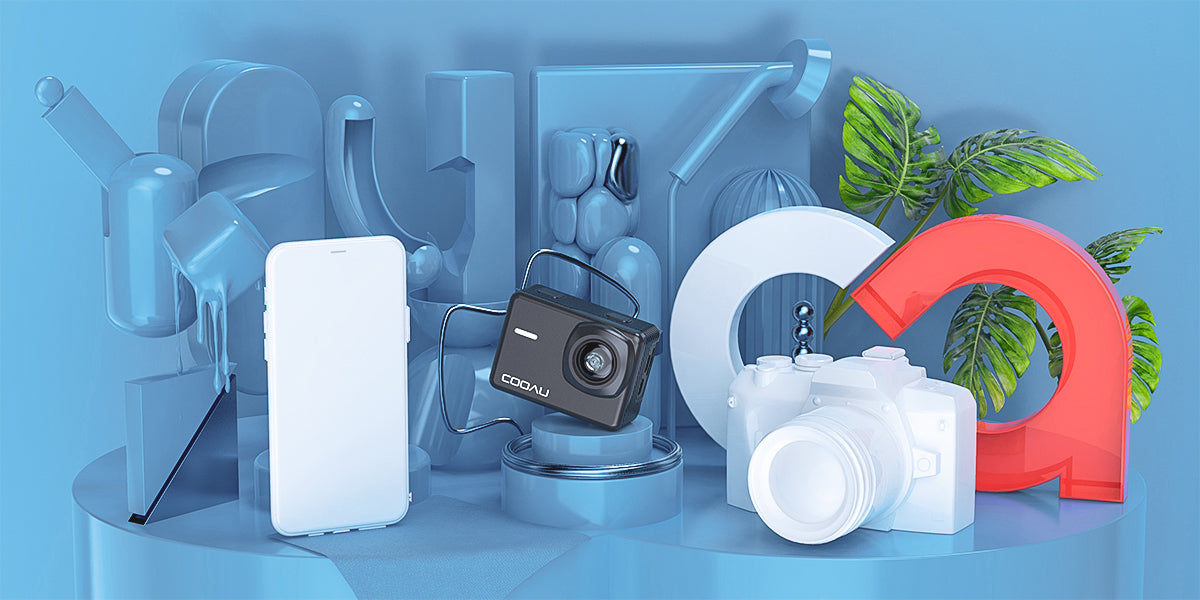 In recent years, video sharing media like Tiktok and Youtube have become very popular. It has not only created a lot of influencers but also has caused the trend of outdoor video shooting. Therefore, it is necessary to have the appropriate equipment that is high resolution, easy to use, and convenient to carry around for shooting.
Not knowing which camera to choose for vlogging?
In this detailed comparison, I'll go into all the details of each camera to help you make the best decision to buy a camera!
Size: Action camera < Smartphone < Compact camera
Weight: Action camera < Smartphone < Compact camera
For travel or daily video shooting, a small, lightweight, and practical camera is more suitable for daily carrying. And you don't need to bring heavy photography equipment to make high-quality movies when you travel. For portability, there is no doubt that the smartphone, because now everybody has a smartphone, so it is the most convenient. But in addition to this, For people who want to take pictures, the small and lightweight action camera is the first choice, because it's very portable. For compact cameras, a large and heavy single camera isn't really a convenient choice. So, an action camera is the best choice.
Winner: Action camera
Resolution and frame rate
| | | | |
| --- | --- | --- | --- |
|   | Action camera | Compact camera | Smartphone |
| Resolution | 1080P/4K | 1080P/4K/8K | 1080P/4K |
| Frame rate | 30FPS/60FPS | 30FPS/60FPS | 30FPS/60FPS |
To be honest, the resolution of 1080P 30FPS is quite enough to meet daily shooting demand and provide a high-quality video filming experience. But for sports shooting, such as motorcycle racing and kayaking, it requires a higher frame 60FPS.
Winner: Even
6-axis anti shake > 5-axis anti shake > 3-axis anti shake > EIS Electronic anti shake> OIS
 Most of the action cameras and phones on the market are Electronic Image Stabilization (EIS), which can be used for daily shooting. To achieve higher demands on image stabilization, a camera with 5-axis and 6-axis anti-shake will provide better video stability and give you a better experience.
Winner: Action camera and Compact camera
The waterproof function is the highlight feature of the action camera. Equipped with a waterproof case, it is up to 40m underwater proof. In addition to the waterproof performance, the action camera is also dustproof and anti-collision. However, a compact camera lacks weather resistance performance. As for smartphones, waterproof performance can be achieved through a waterproof pouch. However, the protective effect cannot be guaranteed due to product quality. Therefore, for diving, snorkeling, swimming, underwater photography, an action camera with superior waterproof performance will be more suitable for underwater sports lovers.
Winner: Action camera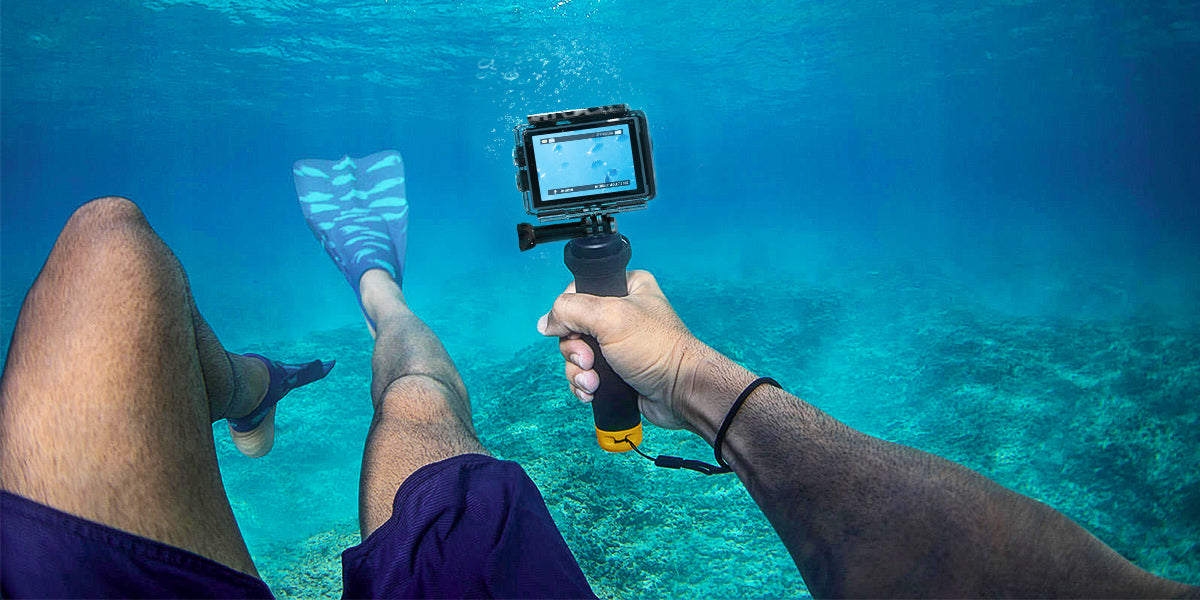 Wide angle and distortion correction
Action cameras and compact cameras and smartphones have wide-angle and distortion correction functions. The wide-angle function makes the lens have a large angle of view and widens the field of view. And the function of distortion correction keeps the picture from distorting and makes the picture look more coordinated.
Winner: Even
Easy to use ( is it suitable for beginners? )
In terms of comparing action cameras and compact cameras, action cameras are easy to operate and important for many vloggers and photographers, and they capture the hearts of the public the most. While mirrorless cameras need to learn a lot of settings, which are difficult for beginners to learn. So for people who without photography experience, action cameras are more suitable.
Winner: Action camera
Effect - Bring more fun for shooting
Action cameras have the same shooting fun as compact cameras and mobile phones, such as adjustable filters, the time-lapse shooting of sunrise, slow-motion shooting, etc. It can enrich the shooting forms, and record your high-light moments.
Winner: Even
To cope with a variety of filming scenes, you might need to mount the camera on your bike/motorcycle handlebar, tripod, helmet, chin, backpack, or wrist. Normally, the action camera comes with mounting gadgets for different usage. In addition, essential accessories such as an external microphone, remote control, waterproof case, dust-proof backdoor, and backup batteries to satisfy all your needs. All those accessories are included in the action camera unit. Why would you spend extra money on this?
Winner: Action camera
WIFI wireless transmission (action cam and compact camera)
The camera equipment on the market now basically has the WIFI transmission function for images and video transmission. This allows you to edit on your phone or laptop, and share the video with your friends or share it on social media. As this is almost a basic function that a camera should include, if the one that you want to buy does not have a WIFI transmission, then you can just jump it.
Winner: Even
| | | | |
| --- | --- | --- | --- |
|   | Action camera | Compact camera | Smartphone |
| For different configuration | $50-$700 | $160-$8500 | $157-$1000 |
Last but not least, the price. Here is the price range that covers almost all camera types in the market. You can find the ideal one according to your own budget and needs.
Winner: Action camera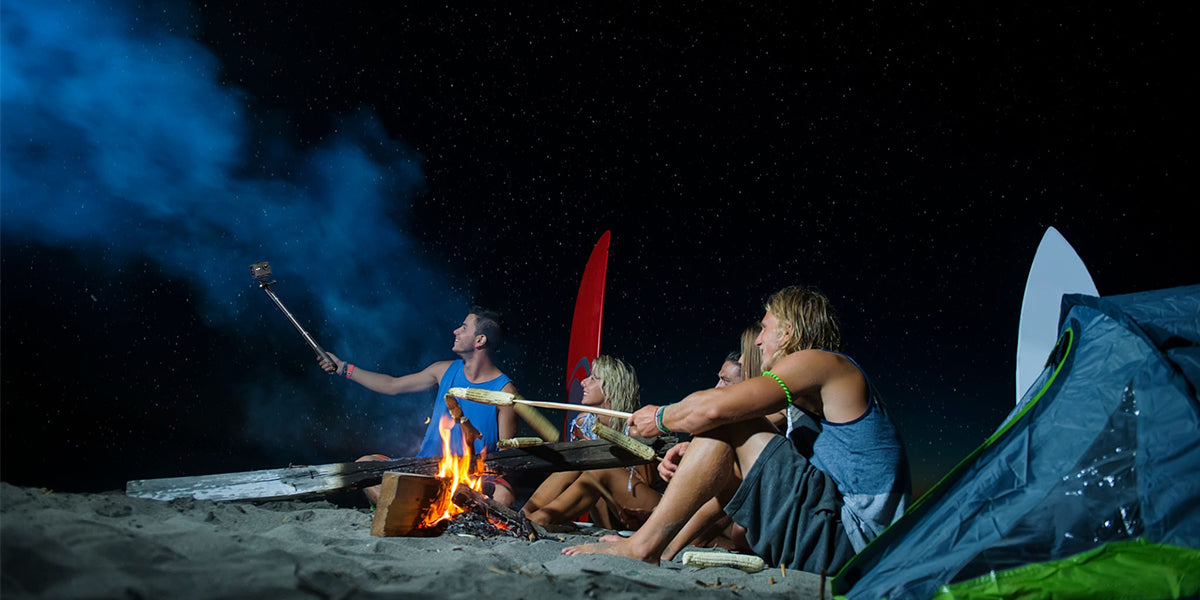 Which camera to choose for making videos?
For professional photographers: compact camera.
If you want to shoot professional photos or videos that require ultra HD image quality, impressive color performance, etc. The Mirrorless camera is a better choice.
For vlogging beginners: action camera and smartphone
If you are about to start investing in a vlogging business and looking for a cost-effective camera that would not cost a big fortune, then the action camera is it. Action cameras are small and easy to carry and meet all your daily shooting needs. Coming with the features of 1080P/4K resolution, 30FPS/60FPS frame rate, waterproof properties, and multiple mounting methods and all the additional functions make the action cam stand out among all.
For travel vlogger: action camera, compact camera, and smartphone
For a professional travel vlogger, the compact camera is professional for taking pictures. However, the action camera is extra equipment that will make video filming easier, such as Bungee jumping, parachute, or diving.
Now, do you know what to choose?