Which is the best camera to start a YouTube Vlogger?
I think you can find quite a lot of camera recommendations from the contents of this topic. What I want to share is my opinions on finding the right KIND of camera for you to start being a Vlogger.
If you are considering starting a Vlogging career and making money with it. First of all, you have to determine your account positioning and content themes. What kind of YouTube Vlogger do you want to focus on? A beauty vlogger? So, the camera for making videos could be the most important equipment that you need.
Options can be made among camcorders, compact cameras and action cameras. What are the differences between them and which one (or two) should I have? Here are some suggestions:
I did a little comparison among Camcorder, compact camera, and action camera.
Type

Features

Camcorder

Compact Camera

Action Camera

 

 

 

Specifications

Resolution

4K 1080P HD

4K 1080P Ultra HD

4K HD 1080P 720P

Frame rate

30 FPS/60 FPS

30 FPS/60 FPS

30 FPS/60 FPS

Lens

Not Changable

Changable

Not Changable

Pixel

2MP - 30MP

12MP - 45MP

12MP - 20MP

Anti-shaking

Few have

Mostly have

Mostly have

Waterproof

No

Mostly Yes

Yes

Weight

480g

550g

100g - 300g

 

 

 

 

 

Extra Functions

Portable

No

No

Yes

Zoom In/Out

Yes

Yes

Yes

Mounting Method

Tripod Mounting

Tripod Mounting

5+Mounting Methods

Transmission plug

HDMI/AV/SD Card

SD Card / Wifi

SD Card / Wifi

External microphone

Not included

Not included

Included

Wifi

No

Yes

Yes

Price

$100-$1,000+

$100-$1,000

$40 - $400
Is a camcorder suitable for Vlogging?
Ever since the camcorder was born in 1982, they have been a big hit, and are very popular for family video filming. You can even find many TV shows produced to show a funny video made by the camcorder. With the rise of a compact camera, which is lighter, portable, and has better performance in resolution and pixel, the camcorder is more likely to become less popular. Unless you are using a professional video camera. As the professional video camera requires professional skills to operate it. They are not designed for beginners either.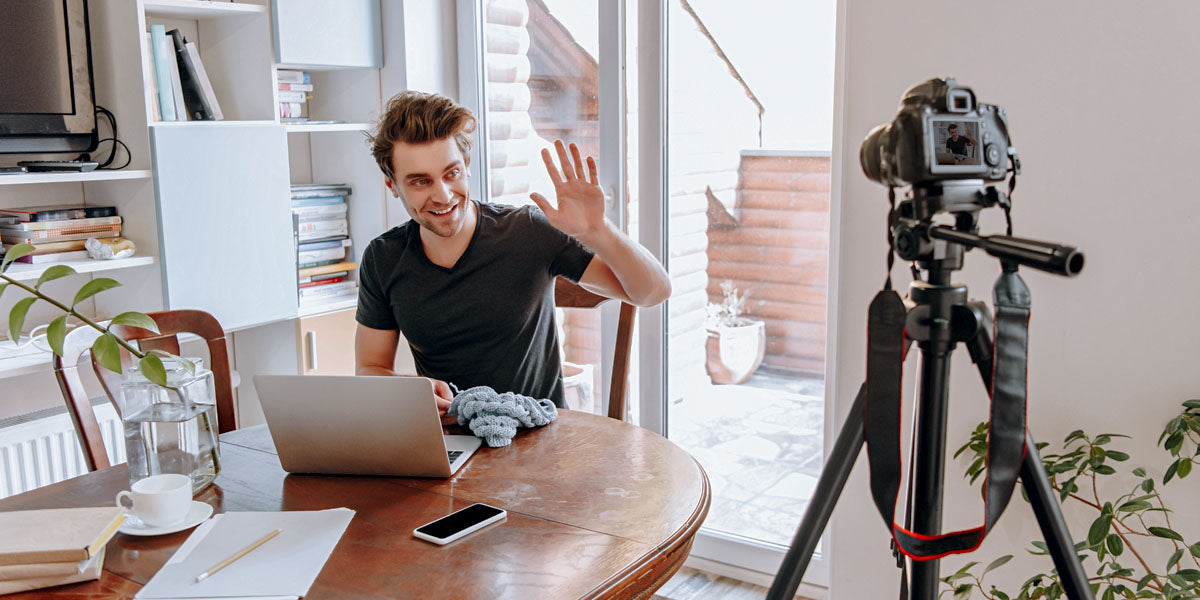 -

 

What kind of Vlogger can choose a camcorder?
If you are trying to ask whether a camcorder can be used for Vlogging? Of course, it can. According to the features, it is more suitable for Vloggers that mainly sit in front of the camera for a product recommendation, or open an online little class to teach cooking or handmaking.
Is a compact camera the best

 

choice for starting a Vlog?
Well, it depends. If you are determined to devote yourself to it and have enough budget to get the best gears for this. Then a compact camera is absolutely what you have to buy.
But, if you are still struggling and do not want to spend that much on Vlogging things at the very first beginning. Then the compact camera still can be your best choice. What you can get is a less good one, but that will still cost at least $300 for a proper one.
So is the compact camera the best to start Youtube Vlogging life? It might not be. If your videos don't require too many professional settings.
But is it the option for Vlogging camera upgrade? 100% yes.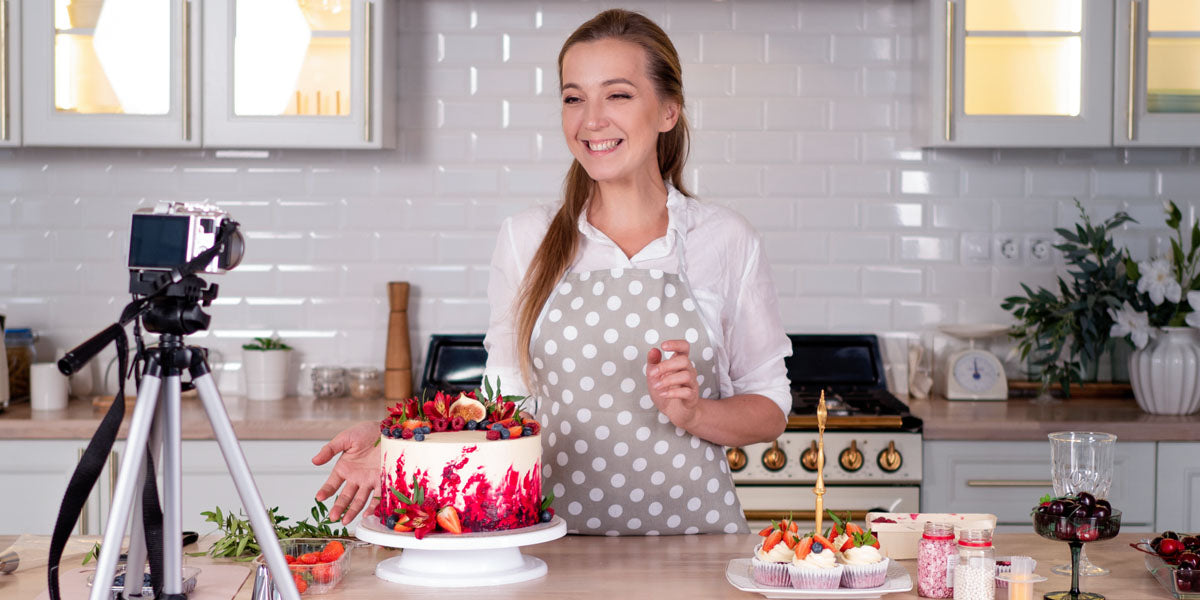 Should I buy an action camera to start a Vlogger life?
Benefit from its 4K HD picture that shows more details in rich color, the action camera can absolutely satisfy most needs. No matter if you are a travel Vlogger that focuses on sharing beautiful landscape, product test and review, or a beauty and fashion Vlogger that wants to share lifestyle, the action camera can satisfy those who make a video with a high standard.
Last but not least, is an action camera the best camera for starting a Vlogging life?
I can't say it for sure. To some extent, it could be. Of course, its resolution, pixel, frame rate and its performance in color are absolutely not as good as a compact camera. But as you can find in the comparison table, most action cameras come with a 4K 1080P HD lens. And it can reach 20MP. Apart from that, it is lightweight, portable, waterproof, and comes with multiple mounting methods.
If you are supposed to make a video about sports like swimming, boating, climbing, skydiving, surfing, skiing etc. The sports and action camera is absolutely the one you should wear.
Moreover, if you are a travel Vlogger, the action camera absolutely wins this competition for its extremely lightweight.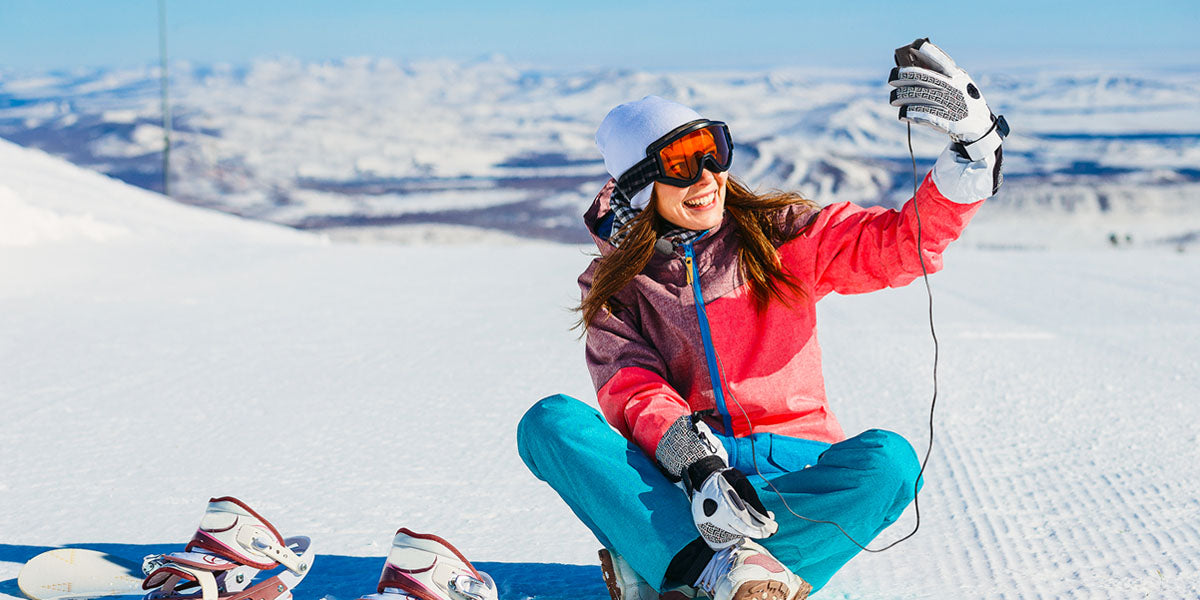 -Or you can try using your smartphone.
Not just the 3 types of cameras mentioned above. Actually, the camera on your smartphone is quite enough to satisfy the most need for vlogging if you are planning to spend a big fortune on it at the beginning.
So do you know which one or two to choose now? I hope this will help.