[Trail Camera] About the WiFi function and connection problem
We found that many customers had some questions about the WiFi capabilities of our trail cameras in many emails and reviews. Here are some answers to these questions.
Before using the WiFi function, please install the corresponding APP application on the smartphone device. Since the WiFi operation of different trail cameras is different, please refer to the "WiFi and APP" part of the user manual for the specific operation of WiFi turning on.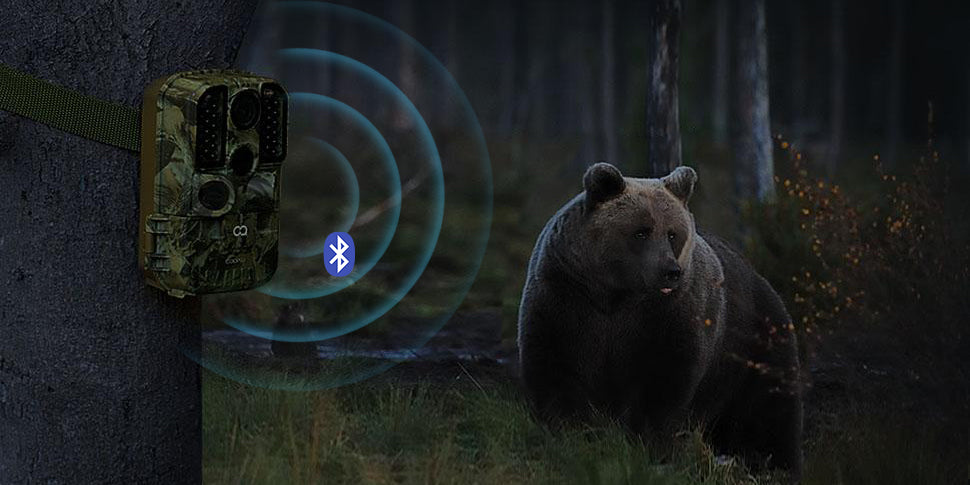 Why do I get stuck or disconnected when I connect to WiFi?
Our trail camera uses 2.4GHz WiFi, which is widely used in most electronic devices frequently. Therefore, due to the high repetition rate of this frequency, the trail camera's WiFi hotspot may be interfered with by the WiFi signal of other devices. So, you should pay attention to checking if there are potential devices around that may affect the signal when you connect to the WiFi. If your WiFi is prone to disconnection, try temporarily shutting down nearby wireless routers while you're connected.
Why can't I connect to WiFi in "ON" (monitor) mode?
When you want to connect to WiFi, you need to operate it in "Setup" mode. The WiFi function will automatically disconnect after reaching the default time when you enter "ON" mode.
For H5: WiFi cannot be turned on via Bluetooth while the trail camera is triggered and recording is taking place. You need to wait for the recording to finish and make sure the camera is not recording before turning on WiFi.
For H6: You can press "ON" of your remote control (the watch) to open the WiFi. And you need to reconnect APP after the APP is disconnect over 20 secs.
Why can't the APP connect to the camera even though it is connected to WiFi?
Make sure you have opened the access to the APP on your phone.
Check to see if it's connected to another phone.
If your phone has a VPN on, it won't be connected correctly.
The APP may load slowly due to lack of memory or system lag, you can try to disconnect and reconnect.
Why can't I monitor the footage in real time?
It is important to note that the WiFi function of trail camera is NOT applied to real-time monitoring. It is used to set the setting or download files from your phone remotely without taking down the camera. Switching on WiFi for a long time will lead to fast power consumption, which is not consistent with the purpose of trail cameras being placed in the wild for long periods of time for automatic monitoring. And the PIR sensor will stop working while the WiFi mode is on. If you have a demand for real-time monitoring, you may consider using a security camera with external power supply.
If you still could not fix the connection problem of your trail camera after reading and following the instructions of the answers, please contact support-us@cooau.com for help from COOAU professional trail camera after-sales service team.
---
1 comment
---