Solar powered security camera: All you want to know is here
Whether you're trying to go green, save money on the power bill, or keep an eye on your home, porch, backyard, garage, barn or farm, this is a good choice. At the same time, it provides an ideal surveillance solution for places where power can't be connected.
Before you buy, you need to have a comprehensive understanding of solar security cameras in order to make the right decision. Now we will share common questions and answers of solar security cameras to help you better understand it.
What is a solar camera?
Solar security cameras are also called solar panel surveillance cameras, which use the energy of sunlight to power the surveillance cameras.
How do solar powered security cameras work?
Solar security cameras use solar panels to convert sunlight into electricity to power surveillance cameras. The wireless solar security camera with a rechargeable battery stores the extra power generated by the solar panel, and can still make the camera work normally in the absence of sunlight.
How do you power a wireless security camera?
If you choose a wireless solar security camera, then you only need to put in the battery. If you choose a wired, please plug the power cord into the power outlet.
Do solar security cameras work during a power outage?
Even if there is a power outage in your area, your solar security camera can still work because it relies on battery power instead of electricity.
Do solar powered security cameras work even if it rains or overcast?
When there is no sunlight at night, cloudy or rainy, the solar security camera will be powered by a rechargeable battery and work normally. When there is direct sunlight, the battery will start charging.
Do solar security cameras waterproof?
Yes. Since solar cameras and battery panels are usually installed outdoors, they must have weatherproof functions. The COOAU IP66 level not only against weather and rain but also against heavy snow, dust, etc. Provide 24/7 protection for the safety of your house and property.
Why choose a solar-powered wireless security camera?
Hooking up security cameras can be a big expense, and it can be a big pain in the rear, too. Solar-powered wireless cameras at least alleviate part of the latter aspect, because they can be installed without you needing to run any cables through your walls or window frames. You can also install them in unusual places, like on a tree or at the end of your garden looking towards the house.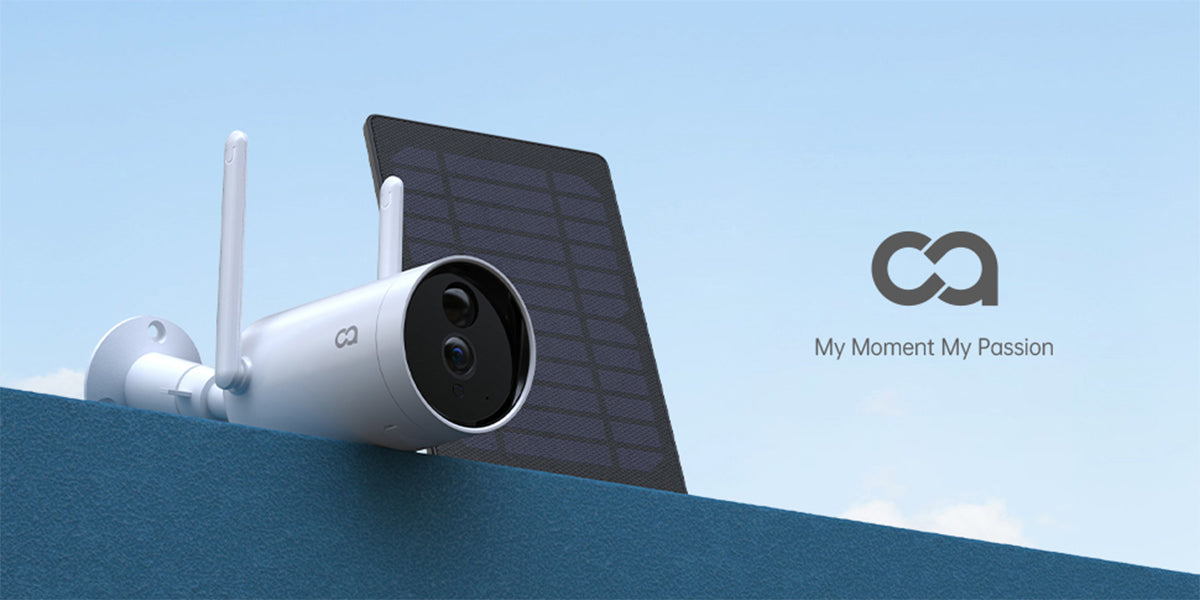 COOAU-DD201 Solar-Powered Security Camera
Full HD 1080P delivers clear images
IP66 Waterproof Camera and Solar Panel
130°Wider Viewing Angle Covers Larger Area
Advanced Infrared Night Vision
Simple setup and operation
Motion detection alerts
Two-Way Audio
24/7 Monitoring
Support 32G-128G Micro SD Card and Bank-level Encrypted Cloud Storage
Two External 4dBi Advanced Antennas
Sharing Devices with Multiple Users
7" * 5" Highly Efficient Solar Panel
Multi-screen Preview Interface
Full-Featured APP: CloudEdge
Home security is a big deal. A good security camera can help you keep an eye on your garden, porch, path, and beyond. A camera can automatically capture video when it notices something moving and stores it in an SD card. Introducing COOAU Wireless Solar Security Camera to get your life assured.